I remember a television commercial that aired when I was in high school in which a teenager was caught by his dad eating a stick of butter in front of an open refrigerator.  The dad delivers the best line possible, "Are you eating butter?"  After searching high and low, I cannot find the commercial online (but have been able to confirm here and here that I did not imagine it).  Anyway, I've got butter on the brain.  ENJOY!
A literal butter-fly: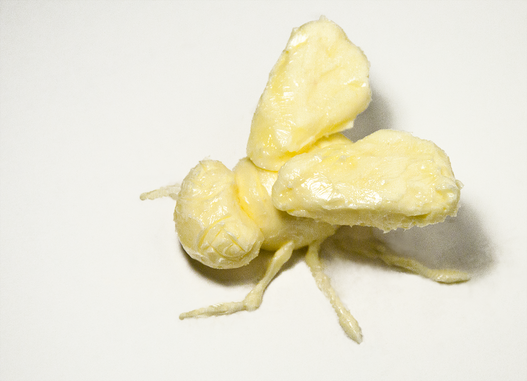 Too lazy to slice your own butter?  Have I got the product for you!
Don't blame that weird kid in kindergarten who eats glue–his parents use this:
Rose Nylund wasn't really exaggerating; every year Minnesota crowns a Dairy Princess who then sits to have a sculpture made in her likeness . . . FROM BUTTER:
And if that's not enough of a prize, the actual title for the Dairy Princess is Princess Kay of the Milky Way:
AND!  It gets better.  A few years ago when Fred Thompson (of Law and Order fame) was running for some political office or other, he decided it would be a good idea to visit the Minnesota State Fair.  Here he is watching the Dairy Princess (Kay of the Milky Way) being sculpted:
There you go folks.  You just can't get more buttery goodness than that!  Stay tuned and take it sleazy.